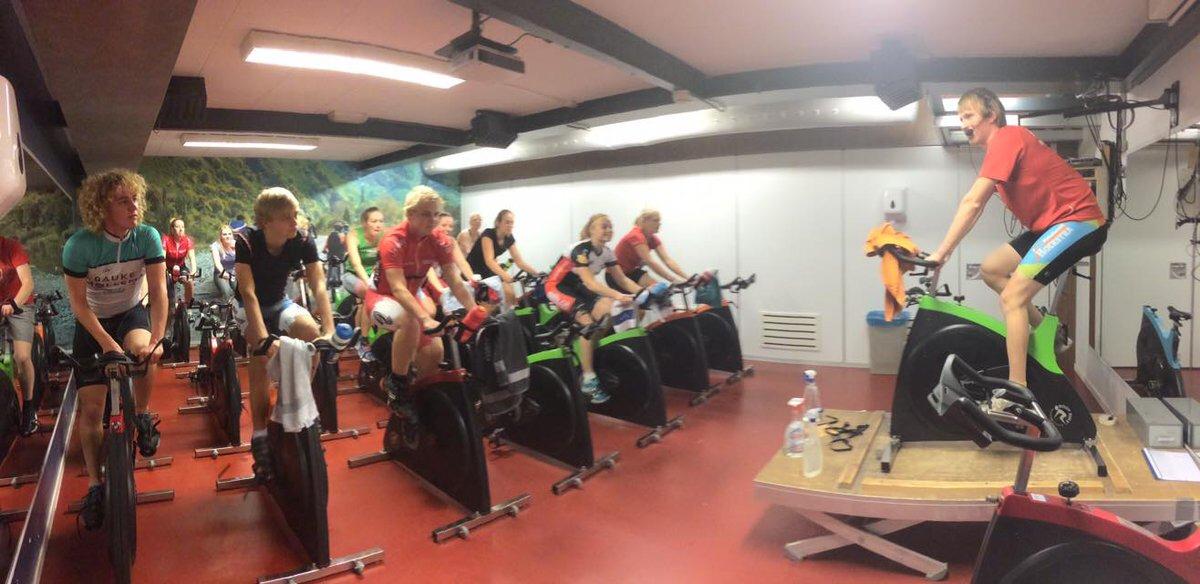 Spinning takes place on the ACLO. What should you bring along to spinning?
Your activated ACLO student card. What's more, these days you even have to have it on you in the sports hall. If you don't have it when ACLO checks the hall, you will be fined. This also applies to trial members and donors.
Sportswear. It doesn't matter whether they are cycling clothes, running clothes or fitness clothes.
Sports shoes (or cycling shoes with mountain bike step-in pedals (spd)).
An (extra) towel to catch your sweat while you're spinning.
A drinking bottle. And this should be empty at the end of the training!