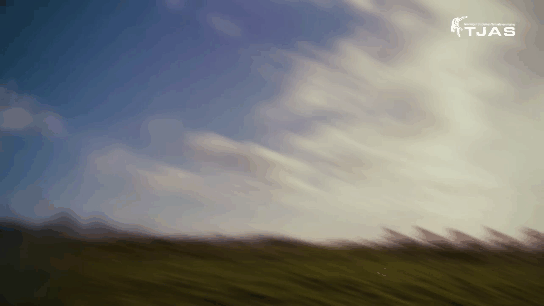 Every Wednesday, there will be opportunities to cycle with experienced cyclists. We depart at 17:45 uur at Refidé (Blauwborgje 12 on the Zernike complex). Beforehand, we will gather up so everyone can pump up their tires.
You can choose between 4 groups:
Technical Variation
This group will start from the very basics – in a couple of weeks, you will start to learn how to become an experienced race cyclist!
Advanced Variation
Have you been attending cycling training for a while and do you want to improve more on your cycling? Then this is the group for you.
Fast Endurance
Better known as Turbo Wednesday, here you will learn how to cycle responsibly, but mostly fast. The average speed lies around 32 km/h.
Calm Endurance
Do you want to have a nice easy going cycling trip? Then join in! Here, people will always wait on each other, so everyone is welcome to join.
Competitions
Whenever there is a competition going on for the Tjas championships, there will be no training. We gather at the same place and time and cycle to the track together. The competitions are available for everyone!
Departure location:
Important!
– ALWAYS bring an inner tube with you. Be sure to bring a pump and tire levers as well.
– Make sure you bring a bottle of water with you (and drink it)!
– Have something to eat every hour. Always bring some food, like a banana for example.
– Take into account the drop in temperature during the evening, and clothe yourself in advance. It often cools down quickly in the evening.
– Always bring lamps for falling darkness to be sure.
Cycling technique
The new cycling season for the G.S.S.V. Tjas has started again. This season will see fun, playful, serious and of course extremely effective training sessions. With good weather we expect a large peloton and riding in a large group is not entirely without risks. Cycling happens on public roads. Now safety will often be discussed in the training sessions and we hope that every rider who reads this will create a bit of awareness about their own role and safety on the bike. To minimize the annoyance of cyclists and fellow road users and to increase safety, this knowledge is a must for every cyclist.
Cycling rules
Make sure your equipment is in order.
Signs in the group (Source: NFTU)
STOP: Front rider raises left arm and yells "STOP". Group passes the call to the back.
FREE STREET : Front rider raises left arm, waves forward and shouts "VRIJ (FREE)". Group passes the call to the rear.
STRAIGHT FORWARD: Front rider shouts "RECHTDOOR (STRAIGHT FORWARD)". Group passes the call to back.
TURN SIDEWAYS : Front driver reaches out with the left or right arm and shouts "LINKS(LEFT)" or "RECHTS(RIGHT)". Group passes the call to back. Rear driver reaches out arm.
OBSTACLE RIGHT/OVERTAKING: Front driver yells "VOOR (FOR)". Group passes the call to the rear.
OBSTACLE LEFT/OPINGOVER: Front driver yells "TEGEN (AGAINST)". Group passes the call to the rear.
OBSTACLE IN/ON ROAD: Front driver calls obstacle name and points at it. Group passes call to the back.
RIDING BEHIND EACHOTHER: Front rider/back rider yells "RITSEN (ZIP)". Group passes call on and gives riders space.
BE OVERTAKEN: Rear rider yells "ACHTER (REAR)". Group passes call forward.
PROBLEMS: Involved person shouts "LEK (LEAK)".
Narrow road:
When it is no longer possible to drive in pairs and it is better to drive all behind each other, for example with many oncoming traffic, narrow paths or a sharp bend. Call: "EEN LIJN (A LINE)!!" and give each other the space to cycle one after the other.
When riders notice from each other that these rules are not being followed, joint responsibility must be taken. Point out safety to each other and coach each other to keep cycling as safe as possible!
Other things worth mentioning:
Helmet:
Wearing a helmet is mandatory during training sessions. You wear a helmet for your own safety. My motto is: "As soon as your feet are attached to your frame, you wear a helmet!" Even if you cycle alone.
Triathlon handlebars/recumbent bars:
Never ride in a group with your hands in a barbell. In this way you can't reach the brakes well and you can't anticipate what's happening in front of you fast enough.

Liability:
Everyone who participates in the cycling training in our group, accepts the risk that he/she may suffer physical injury as a result of cycling in the group, despite all traffic rules and these safety rules being observed by everyone.